Minnesota Dominates at the Midwest Regional Championships
Submitted by

nctta.president

on Mon, 03/09/2020 - 12:20am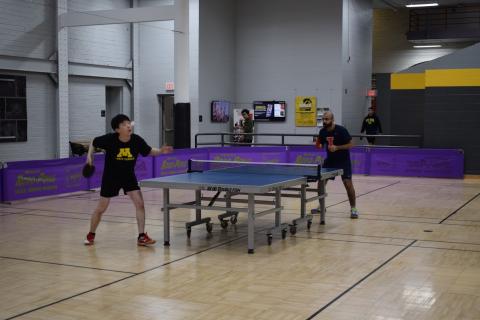 The University of Minnesota (UMN) is cool, calm and collected and anyone who's a follower of Midwest Table Tennis knows about the University of Minnesota. UMN dominated the Minnesota division and continued that domination at the Midwest Regionals hosted at the University of Iowa. UMN was seeded #1 and did not lose a match beating opponents 3-1 and 4-0 in a comfortable win. 
Interesting to note Indiana University did not feature their top 2 players (two 2600's) and still finished in 4th in the region, showing how deep Indiana University is.
Look for Jack Wang of Washington University St. Louis to continue his winning ways at the National Championships in his rookie season a sensational 19-1 record!